2018 was witness to one of the best world cup's in history, well for England fans. "Kieran Trippers right foot and dark fruits was my summer," I've heard from friends. But when the World Cup groups were announced I had chosen to support Japan, why? I don't know. I have a liking for multiple non-english footballers, such as Korea's superman Son Heung-Min and Brazil's Roberto Firmino but I wanted Japan to go very far this year. Maybe it's the year of Fifa I had played building a Japan team and having some of the most fun on that game ever. 
Before the tournament I watched Copa 90s International Break video on Japan. I had seen it before but I felt the heartbreak of the years leading up to the 2002 World Cup then to go far while hosting it, resonated with me, this will to keep fighting when you're not as good as others. That prior football season I had seen my football team, Liverpool, who I've supported for my whole life go to the champions league final and fall at the final hurdle. This achievement was huge for the squad we had, yes we had one of the best attackers in Europe but the defence had issues, and the goalkeeping even in the final was woeful. 
I say this will to fight when the odds are against you, even if Samurai Blue don't admit this, they embodied this will. Winning the first game in the group against a strong Columbia side, a draw to tournament dark horses Senegal and then the controversial final game that saw them go through because of Senegal's two more yellow cards. They brought a lot of fight to the table. 
The world stopped for a few minute as Japan, of all countries, took a 2 goal lead against tournament favourites Belgium. Two wonderful goals that will go down in world history, from Genki Haraguchi and Takashi Inui. I found myself cheering every tackle and every interception during the second half. You could feel a change in the game once Belgium went for it, long ball after long ball, against a side with only two players above 6 foot. Yet Japan defended with heart and spirt. One went in. Then the second. 
Tied. 2 goals a piece.
Deep into added time, Japan have a corner.
First time they had ventured forward since Belgium's first.
Could the dream happen?
The ball floats in, Courtois catches, throws, the red devils stream forward.
It's cut back. 
It goes through a players legs.
Tap.
Slide.
Goal.
Japan lose.
That whole 30 second attack, felt like it went by in 2 seconds. When I was watching my heart stopped. Why? I'm not Japanese. Yet, this team made me believe, they embodied a fighting spirt that I harkened too. 
The sun shall always rise in the empire to the east.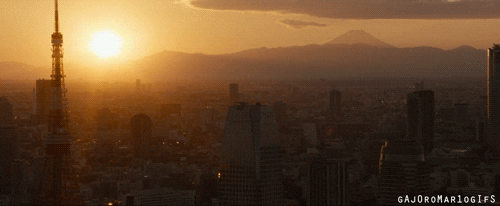 Please reload