16th July 1996 in Corpus Christi 'the greatest boy band ever idea' was born with a child named Clifford Ian Simpson. Simpson would later adopt the name Kevin Abstract and begin his dream. Simpson wasn't close to his mother and did not know his father, at the age of 15 he left home. He became Abstract from his life as Simpson and began living a dream in 2010. 
Kevin Abstract is the founding member of Brockhampton, known to their fans and I as 'the greatest boy band since one direction.' Obvious it was not just Abstract who brought the group together but he was the one with the original idea. Abstract and Jalen Jones in 2010 to the Kanye fan site KanyeLive (KanyeToThe), asking if anyone wanted to make a band, with 30 members of the site responding to the request, AllSinceForever was formed. This was the beginning of the abstraction. Current members of Brockhampton that arrived in ASF were Abstract, Ameer Vann, Dom McLennon, and Mic Kurb (later known as Rodney Tenor). Taking two years to become 'active' ASF released their debut EP in 2013. ASF still exists to this day, if you float around McLennon's singles on spotify you'll see the name AllSinceForever as the publisher. Obvious in 2014 ASF stopped and re-branded into Brockhampton, with the release of Abstract's first solo EP 'MTV1987'. Brockhampton recruited new members like the old, through the Kanye forum 'KanyeToThe'. In 2015, 'BET I' was the debut single of the group with a music video directed by 'HK' and former member Franklin Mendez. 'BET I' is currently not on any streaming platforms. 'ALL-AMERICAN TRASH' was the first album to be released, in 2016, the album was released for free with the idea highlighting each members abilities. The album has multiple skit tracks, with the first track 'ENCINO' set like a radio show, introducing each member is comedic and abstract manner. The making of 'ALL-AMERICAN TRASH' 
2017, the year of SATURATION. We have had some legendary trilogies in the modern world, the original Star Wars Trilogy, the Lord of the Rings Trilogy and now the SATURATION Trilogy. The Trilogy started on 9 June 2017 with SATURATION and 3 Music Videos came with it, FACE, HEAT and GOLD. SATURATION captures all the best parts of ALL-AMERICAN TRASH and makes it even better. The cover, shows Ameer Vann painted in Blue, Abstract has stated that Vann is the best visual of the group and Vann has been the person on all SATURATION covers. SATURATION II came to the world on 25 August 2017 with GUMMY, SWAMP, SWEET and JUNKY all getting music videos. Again Vann appears as the cover photo however this Vann is without the iconic blue paint but shows a wonderful smile. SATURATON III came 25 December 2017 with BOOGIE and RENTAL getting music videos. During this Trilogy there was a pattern with the titles of the songs, in I all titles had 4 letters with the last one having 5, in II it was 5 letters with 6 on the last and finally in III it was 6 with the last having 4. This is again the abstraction of Brockhampton. This trilogy gave the world a decades worth of music in 7 months, we knew Brockhampton was full of creative minds but this was an Einstein level, each song has a different sound and iconic lyric(s) in each. A personal favorite of mine is HEAT for Merlyn Wood's whole verse, his voice is a such an iconic thing to listen. 
Following the release on the 15th Brockhampton had originally said III would be their final release but announced a 2018 album 'Team Effort'. In the music video for RENTAL, Robert Ontenient is sat in a bathtub and says (in Spanish) "My name is Robert, and this is the end of an era. Thank you very much to all. I love you all very much." In every music of the SATURATION era Robert has always introduced each song like an episode of Jackass, in Spanish so this wasn't a surprise to fans, however it is what he said that confused them. Obviously it has meaning however some fans believed he was talking about the SATURATION era, an opinion I agree with, but others think that Brockhampton hadn't planned for Team Effort and filmed RENTAL early before deciding. Knowing Abstract he did not leave it in by mistake. Brockhampton isn't just a group of musicians either, Abstract includes the members who film and producers as the group as Brockhampton is an artistic group.
abstraction. It's an artistic term used to describe how non-realistic it is. Pablo Picasso and Braque revolutionized the term through the Cubism movement of the early 20th Century. It has always been around in the art world describing a different way of looking at something or portraying something. Ian Simpson changed his name to Kevin Abstract based on his Abstract difference. *(this isn't fact but this what I believe). Brockhampton is more of Kevin's ideas colliding with other Abstract people, to create something completely different to the modern sway. Every member could stick with their Cliche music, bearface could becoming like Ed Sheeran, all the rappers could rap 'normally' and they'd be fine however they chose a different route and it brings a refreshing breath to the music industry. Abstract stated that Frank Ocean and Kanye have influenced him, maybe in a different way to what people think he means by this. I believe that they have influenced is individuality and drive to do something he wants no matter what people think. Watching him on the VICELAND show they started in or in interviews (the one below for sure) you can see he's always thinking, he answers the phone during an interview, not many people would do this he also seems to care much for everyone he knows and wants the best for them, which is very apparent in the VICELAND show and the documentary they filmed of the making of ALL-AMERICAN TRASH.
Abstract does seem awkward on camera sometimes but I believe that's just his character as on his social medias, especially Twitter, he is very open and tweets constantly. I also believe his sexuality to be an influence on his character, not in a negative sense, but he does seem a little timid here and there which someone who might be unsure, which Kevin is not, acts. 
Overall Ian Simpson/Kevin Abstract, is a major influence on my life with his journey and want at the age of 21 pushing me to make this website. Obviously I have other inspirations, but after learning about Brockhampton after Saturation II I fell in love with them and their ideas and journey. I hope this blog send some new fans their way or just inspire anyone!
thank you for reading! - k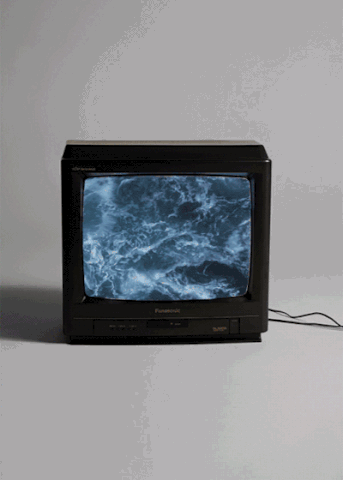 Please reload